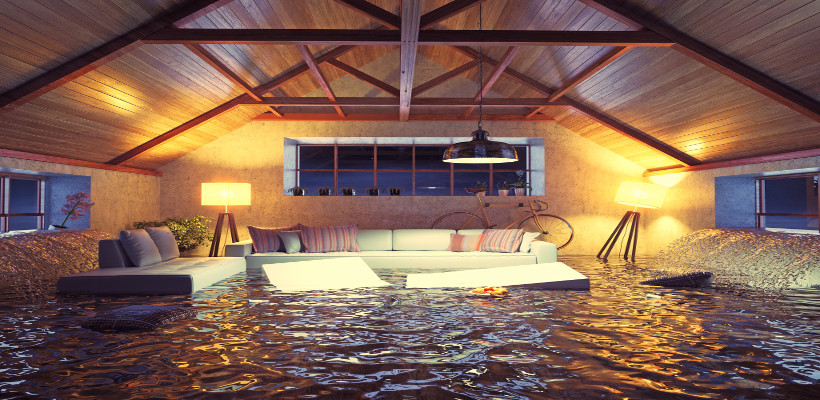 Our law firm has received a multitude of Hurricane Harvey related legal questions involving topics such as property damage and residential tenancies. To disseminate information efficiently, we have chosen to address the most common questions through blog and social media posting. This post will discuss the rights of tenants and landlords when a residential property has been rendered completely uninhabitable due to flooding.
Landlords and tenants should first check their written leases for guidance concerning a casualty loss, such as flooding, to a property. The most common lease used in Texas for single family, residential tenancies is the Texas Association of Realtors Residential Lease (form TAR-2001). Paragraph 25 of this lease deals with casualty loss and simply recites that Section 92.054 of the Texas Property Code shall govern in the event of casualty loss.
Section 92.054 (b) of the Texas Property Code states that "If after a casualty loss the rental premises are as a practical matter totally unusable for residential purposes and if the casualty loss is not caused by the negligence or fault of the tenant, a member of the tenant's family, or a guest or invitee of the tenant, either the landlord or the tenant may terminate the lease by giving written notice to the other any time before repairs are completed. If the lease is terminated, the tenant is entitled only to a pro rata refund of rent from the date the tenant moves out and to a refund of any security deposit otherwise required by law."
A fair interpretation of this section of the property code would indicate that either a tenant or landlord could provide written notice to terminate the lease prior to flood remediation work being completed. The tenant would be entitled to a rent refund for any unused days and a full return of the security deposit less allowed deductions otherwise permitted under the law.
Before either party attempts to exercise their rights under Section 92.054 (b) of the Texas Property Code, it is always advisable to have a competent real estate lawyer examine the lease documents and the specific facts surrounding the casualty.
All information provided on Silblawfirm.com (hereinafter "website") is provided for informational purposes only, and is not intended to be used for legal advice. Users of this website should not take any actions or refrain from taking any actions based upon content or information on this website. Users of this site should contact a licensed Texas attorney for a full and complete review of their legal issues.