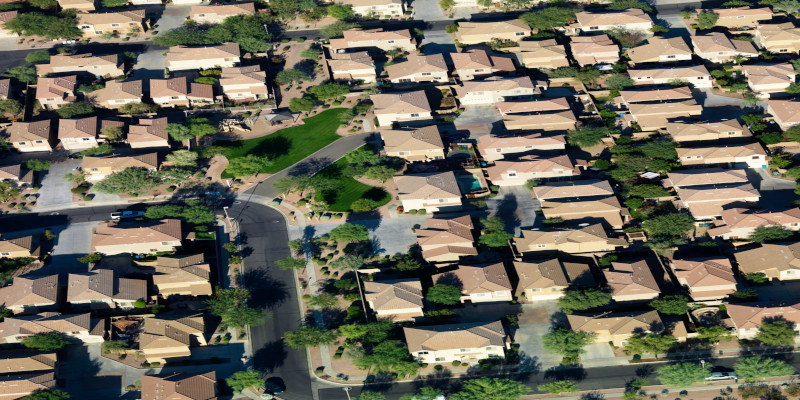 Many Texas communities have deed restrictions designed to control situations which might adversely affect the neighborhood. Homeowners' associations are the organizations that enforce those restrictions. While enforcement has often been a challenge, that challenge is significantly escalated by the fact that deed restrictions do not change with the times.  One of the more significant changes in recent years is the growth of short-term rental options such as VRBO and AirBnB. Often lucrative for owners, they are generally unpopular with neighbors, leaving HOAs and POAs to deal with the fall-out.
Increasing Popularity
Since Airbnb first made its appearance in 2008, litigation about short-term leasing apps has escalated considerably. On the one hand, homeowners stand to earn a substantial amount of income. In the case of Garrett v. Sympson, for example, the Garretts anticipated earnings of $50,000 the first year they used the leasing app and twice that the following year. Garrett v. Sympson, 523 S.W.3d 862, 864 (Tex. App.—Fort Worth 2017, pet. filed).
On the other hand, neighbors often find the increased traffic and noise levels objectionable. It is not uncommon for short-term renters to throw large parties, which are often loud and disruptive to the neighborhood. The frequency of short-term rentals is also an issue since the neighbors may be subjected to the resulting noise and traffic regularly. Neighborhood associations are faced with how best to manage the escalating complaints using the deed restrictions already in existence.
Restrictive Covenants
Defined in the Texas Property Code, a restrictive covenant limits permissible uses of land. Since most neighborhoods were constructed before leasing apps existed, restrictive covenants are not written to regulate this new type of business. The following is a deed restriction typical of most neighborhoods:
No lot or plot shall ever be used for other than single family residence purposes….The erection and/or maintenance and/or use of any lot or plot for other purposes including but not limited to commercial or professional purposes is hereby expressly prohibited….No noxious or offensive trade or activity shall be carried on upon any lot or plot, nor shall anything be done or placed thereon, which may be or become an annoyance or nuisance to the neighborhood.
HOAs and POAs have attempted to object to use of these leasing apps on the grounds that short-term rentals use the property not as a single-family residence, but as a business, one that creates an annoyance in the neighborhood. When HOAs or POAs have sent cease and desist letters and/or fined property owners, however, several owners have objected to the characterization of short-term leasing as an activity that is not "residential use." One property owner from San Antonio named Kenneth Tarr challenged his HOA in court, and the case of Tarr v. Timberwood Park made its way to the Texas Supreme Court in 2018.
A Landmark Case
Kenneth Tarr purchased his home in San Antonio but was later transferred to Houston. Rather than sell his San Antonio home, Tarr used the leasing app VRBO in addition to forming his own leasing company to manage rentals. He paid state and local hotel taxes since the rentals were short-term. After initial run-ins with the neighborhood association, he sought a court declaration affirming that short-term leases do not violate the deed restriction regarding residential use, as the association claimed. While lower courts supported the neighborhood association, upon appeal the Texas Supreme Court overturned those judgments, a huge blow to neighborhood associations in their efforts to limit use of short-term leasing. Tarr v. Timberwood Park Owners Ass'n, No. 16-1005, 2018 Tex. LEXIS 442, *10 (May 25, 2018).
Interpretation of Restrictive Covenants
Originally, lower courts had supported Timberwood Park Owners based on section 202.003 of the Texas Property Code, which allows for a liberal interpretation of the covenants. Commonly before this case, "residential use" could be interpreted more broadly as an umbrella restriction in order to ban businesses in a residential area. The Texas Supreme Court, however, interpreted the covenant as written. Since the restrictive covenant does not expressly forbid short-term leasing, "no construction, no matter how liberal, can construe a property restriction into existence when the covenant is silent as to that limitation." Tarr, 2018 Tex. LEXIS 442.
Moving forward, this Court opinion means that deed restrictions must specifically identify the prohibited activity, in this case, short-term leasing, in order to enforce it.
Given continuing changes in laws and interpretation of those laws, legal action becomes increasingly complex. Working with a real estate attorney is a prudent choice when determining which actions may or may not violate deed restrictions.
All information provided on Silblawfirm.com (hereinafter "website") is provided for informational purposes only and is not intended to be used for legal advice. Users of this website should not take any actions or refrain from taking any actions based upon content or information on this website. Users of this site should contact a licensed Texas attorney for a full and complete review of their legal issues.