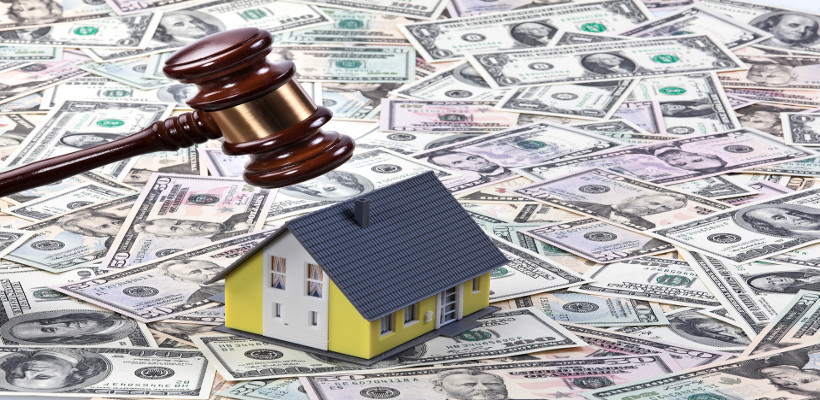 There are four types of trial courts in Texas: district courts, county courts, justice courts, and county courts at law. Each court must have jurisdiction or authority to hear and decide a case. Tex. R. Civ. P. 500.2 (p) (West 2017). One of the factors in determining jurisdiction is the amount in controversy, and each court must adhere to the jurisdictional limits established by the Texas Legislature. This article will examine the original jurisdiction of justice courts over eviction cases where outstanding rent is less than $10,000, exclusive of interest. Tex. Gov't Code § 27.031(a)(1) (West 2017).
In eviction lawsuits, landlords are seeking to recover possession of real property, often because the tenant failed to pay rent. If the tenant owes back rent, the Texas Rules of Civil Procedure allows "[a] claim for rent [to] be joined with an eviction case if the amount of rent due and unpaid is not more than $10,000, excluding statutory interest and court costs but including attorney fees, if any." Tex. R. Civ. P. 500.3 (d) (West 2017). As a result of the rising cost of living in Texas, the legislature has enacted an act that goes into effect on September 1, 2017 and would increase the justice court jurisdictional limit from $10,000 to $20,000. Act effective September 1, 2017, 85th Leg. R.S., 2017 TX S.B. 409 (to be codified as Tex. Gov't Code §§ 27.031; 26.042).
When a landlord prevails in an eviction suit, they are entitled to a judgment against a tenant for possession of the premises and unpaid rent not to exceed the jurisdictional limit. Tex. Prop. Code §§ 24.0051; 24.0061 (West 2017). Complications arise when the unpaid rent is more than the jurisdictional limit. If a claim for unpaid rent on the property exceeds the jurisdictional limit, the justice court may dismiss the rent claim and proceed to decide the issue of possession. The landlord must then decide whether to file a new action against a tenant for unpaid rent in a court with a higher jurisdictional limit such as county or district court, or forgo their claim for recovering back rent.
It is possible to recover possession of real property and obtain a judgment for unpaid rent, so long as the rent due is not more than the jurisdictional limit. If the rent due exceeds the jurisdictional limit, a landlord may be forced to pursue an action for unpaid rent in county or district court. It is best to explore eviction lawsuit options with a competent real estate attorney.
All information provided on Silblawfirm.com (hereinafter "website") is provided for informational purposes only, and is not intended to be used for legal advice. Users of this website should not take any actions or refrain from taking any actions based upon content or information on this website. Users of this site should contact a licensed Texas attorney for a full and complete review of their legal issues.